Tea Board of India extends support to "World Tea & Coffee Expo"™ 2013, India's only International trade show dedicated to the Tea & Coffee sectors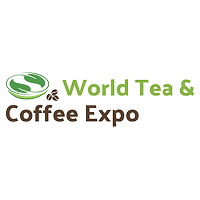 28.10.2013 13:00:40, Sentinel Exhibitions Asia PVT Ltd.
As a part of its commitment to promote the Tea sector, the Tea Board of India, set up under Ministry of Commerce & Industry has extended its support to the 2nd Edition of "World Tea & Coffee Expo"™ (www.worldteacoffeeexpo.com), India's only International trade fair dedicated to the Tea & Coffee sectors. The event is to be held at Bombay Exhibition Centre, Mumbai, India from Thursday 6th Feb 2014 to Saturday 8th Feb 2014. Tea Board of India has always been at the forefront of promoting Tea and has always taken proactive steps to address issues related to the Hot Drinks sector in India. The Tea Board of India decided to support this trade event since it shares a common goal with the show viz. promoting Hot Drinks in India. This niche expo is organized by the Mumbai headquartered Sentinel Exhibitions Asia P Ltd, a company engaged in managing and organizing trade events.

Says Mitesh M Kapadia, Director, Sentinel Exhibitions Asia P Ltd, "Hot drinks are witnessing positive growth since the last few years thanks to intensive marketing campaigns by players, launch of innovative products, the emergence of upscale Cafes offering both convenience, affordability and quality and the trend of these cafes becoming a meeting ground for young consumers."

In addition to showcasing brands, products, machinery, retail Chains, accessories & technologies, WTCE 2014 will have Dedicated Innovations Display Zone, Interactive Demo areas (featuring Exotic Tea Tasting / Brewing sessions, Latte Art championships, Recipes and a lot more) as also Seminars & Conferences by Global Industry leaders & Policy makers to determine future trends in the Hot Beverage segment. The seminars will analyse prime factors influencing the sector and identify the sectors driving growth.

With an anticipated turnout of over 6000 Business Visitors including International buying delegations, WTCE 2014 promises to offer huge potential for franchising, marketing alliances, appointing Distributors, bulk orders, joint ventures and overall branding.

WTCE 2014 is also endorsed by a number of National & International Trade Bodies and visitors to the event will get exposure to national and international Brands, manufacturing and packaging technology, storage technology, Flavored Beverages, hi-tech vending machines, retails chains as well as a variety of products from importers and exporters of Tea & Coffee.

Veranstalter:
Sentinel Exhibitions Asia PVT Ltd.
B-603, Samajdeep, Adukia Road
400067 Mumbai
Indien
Tel: +91 (0)22 28625131
Fax: +91 (0)22 28625133

www.sentinelexhibitionsasia.com
Zutritt:
für Fachbesucher
Haftungshinweis:
Für den Inhalt dieser Pressemitteilung ist ausschließlich der Autor verantwortlich. Dieser ist in der Regel auch Urheber der Texte und Bilder.